Vung Tau is not home to Mai fish salad but when talking about Vung Tau cuisine, people can't not remember about this dish. And Mai fish salad becomes one of the most attractive dishes in Vung Tau.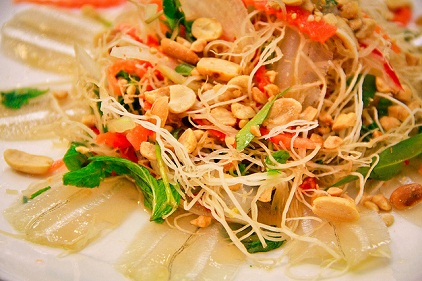 Mai fish is quite like anchovies, white body, small less fishy so that people often use it to make salad. For locals, the best goi ca mai is when selecting the freshest alive Mai fish – the fresher it is, the more delicious the salad will be.
After being caught, Mai fish will be shaved off all flakes. It need to be boneless to be very absorptive marinated.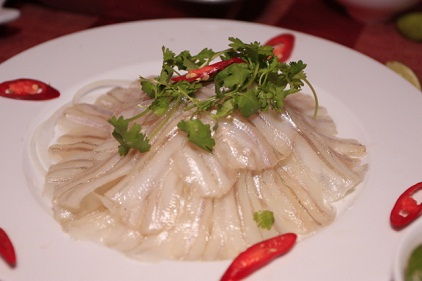 The ingredients to marinate are quite simple such as vinegar, garlic, lemon and chili. When fish is medium-rare, it will be mixed with some "bột thính" (a kind of brown rice flavor), peanuts to raise the smell.
This salad is served with fresh vegetables and rice papers. The sauce of this dish includes garlic, minced chili, sugar, lemon, vinegar, fish sauce, crushed peanuts, soda or shrimp sauce.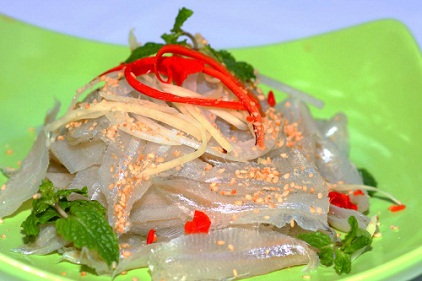 Pick up a handful of salad and some vegetables to a thin rice paper, roll up, dip into sauce, diners will feel the unique taste, along with fish's sweetness is sauce's light salty, spicy chili, sour lime, fat taste of roasted peanuts and rice paper.
Although the ingredients seem simple, making a delicious sauce or not is all about the art.