Ngang Pass is one of the most famous attractions in Quang Binh. Ngang Pass is the mark of the history and become a legend. The image of Ngang pass appears in many songs and poems.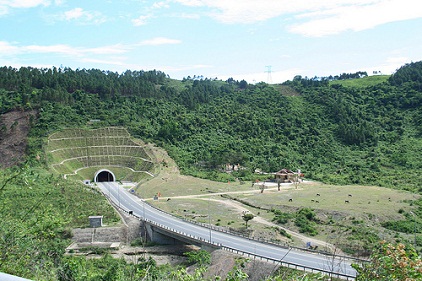 Ngang Pass spans Hoanh Son Mountain, linking Quang Binh and Ha Tinh provinces in the central region. Many cultural and historical sites and natural scenery are located near the pass.
Coming to Ngang Pass, tourists face Hoanh Son (a chain of mountains separating the two provinces) gate, where a couple of parallel sentences can be seen on two pillars written in the Nguyen dynasty.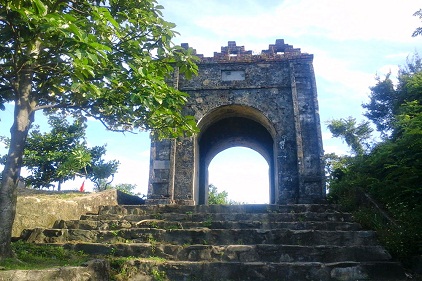 A temple to worship Princess Lieu Hanh is about 300 metres southwest of the gate. The temple, built in 1557 (the post-Le dynasty), faces the East Sea. During Tet (lunar traditional New Year Festival), local fishermen burned incenses at the temple and pray for luck.
When leaving the temple, tourists can take boats to La Island, where there is a fairy well with transparent and fresh water all year round.
Tourists can then call at a natural stone chessboard nearby and sunbathe on extremely beautiful beaches.
La Island is considered "a big house" for local fishermen. There is an old pagoda called Hang (cave) on the island built by the locals. The pagoda is a place where fishermen share their happiness after they capture a great deal of fish and shrimps.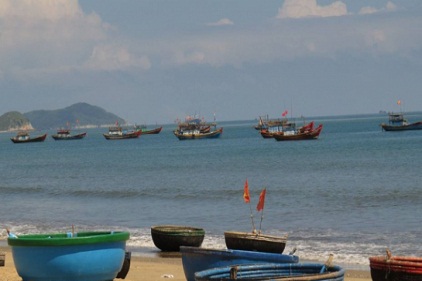 Gio (Wind) Island is located southeast of La Island. Tourists can get sea snails with strange shapes and sparkling colours.
To the west of Ngang Pass, tourists should visit Yen (swallow) Island, where fishermen earn a lot of money from swallow nets.
Canh Duong fishing village is also an ideal destination for tourists to enjoy the special dishes of Ngang Pass such as Ham Duong fish sauce, dried octopus, lobster and swallow's nests.