When is the best time to travel to Phu Quoc? It is the common question that tourists usually ask before planning a trip. Phu Quoc Island has a tropical climate with two seasons including rainy season and dry season.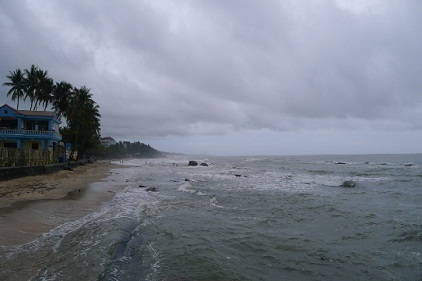 Rainy season in Phu Quoc
Average annual rainfall in Phu Quoc is around 190mm/month, which is nearly twice that of New York or Sydney and four times the average for London, however if you pick the right months and some luck then you'll enjoy plenty of sunshine for those lazy beach days.
Phu Quoc's rainy season darkens skies from late May to October, when the sea gets rough and a lot of diving stops, but the wettest months occur during the monsoon, from July to October, with an average rainfall of 361mm per month.The peak season for tourism is midwinter, when the sky is blue and the sea is calm, but it can get pretty damn hot around April and May.
Phu Quoc has its driest months from November through to March when average rainfall is a mere 43mm/mth. January and February are the driest months of the year and also the most popular times for visiting the island.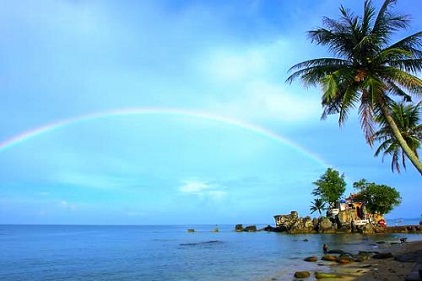 Phu Quoc Humidity
Phu Quoc has a fairly consistent year around humidity, averaging nearly 80%, however you will find that the more humid months of the year also co-inside with the wettest months during the monsoon. Humidity starts to increase from March each as the monsoon approaches, and decrease after the last of the heavy rains in October, with the most pleasant months being December through to February.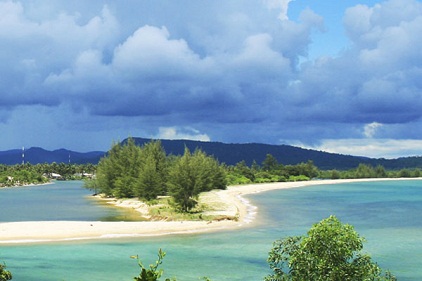 Best time to visit Phu Quoc
The best time to visit Phu Quoc is during the period between the end of October to the end of February, when the daily temperature is about 27 – 31 C and 24 – 26 C at night, water temperature is 28 – 30 C and the humidity is at its lowest throughout the year, the sky is blue and the sea is calm. In March and April the temperature and humidity are a bit higher and the monsoon season starts in May with heavy rains in June, July and August. If your looking at scuba diving during your visit to Phu Quoc, the best months are during the high to off peak tourist season from November through to April when rainfall and cloud cover are lower than the rain swept monsoon season.