Try the local food in Ninh Binh
Ninh Binh is famous not only with the beautiful landscape and nature but also there are many delicious food that you should try when visiting here.
After a bus journey packed with locals with their many parcels, children and animals, we arrived in Ninh Binh.
It was 6pm and was already dark. The bus left us at the "bus station", which was basically the corner of the street, and we set off to find a place to stay.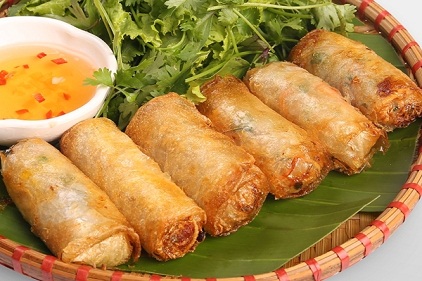 After a few failed attempts and wrong turnings we found the hotel we'd fancied, negotiated a price, checked in and then went out for dinner.
Dinner in Ninh Binh was some experience. As we walked through the streets there were all kinds of delicious aromas tempting our grumbling stomachs.
We stopped at a few street food restaurants and, much to the amusement of the locals, ate pho, noodles, fresh springs rolls and plenty of other unidentifiable delicacies.
The highlight of the night was when my father-in-law ate a chilli in front of the local women and they started screaming. He just laughed; he has this trick where he slices the chilli lengthways instead of across and apparently it does not sting then, and he can just eat it. Try it, let me know.
I can't honestly remember where we ate or what we ate, but the street food in Ninh Binh was among the best in the whole of Vietnam and that night in Ninh Binh was one of the most fun nights of the whole trip, just because we were 100% with the local people.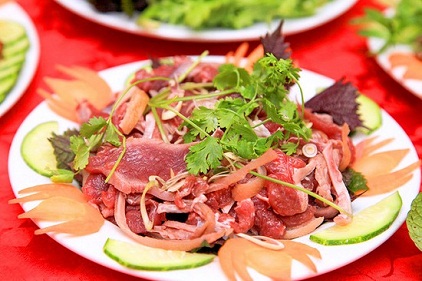 So my advice to you, if you get to spend a night in Ninh Binh, is don't eat at the hotel: get out there with the locals, emerge yourself in the local life and try a spicy chilli once in a while.
Oh, and if you are served goat's head in Ninh Binh, don't be surprised as this is the area's local delicacy!
We spent only one night in the hotel as we were taking a 12 hour night train to Hue at 6pm the following evening, so we had a whole day to see the sights around Ninh Binh.
See more