There are many different places to sell banh tam bi but banh tam bi in Bac Lieu has an special taste that makes it become a famous food with both domestic and foreign tourists.
This cake is made meticulously. First to grind rice, cooked and then taken to bring powder to the mortar pressed by hand. Then there are the new steamed buns delicious grill. To make the packaging one must choose pigskin and boiled meat chopped into fibers before, smooth and evenly, then be mixed with hearing and less spices. Silkworm delicious cake packaging at the packaging is 40% and 40% of the fiber cake and 20% are in coconut milk, vegetable accessory. Therefore, the processing stage 2 components require employees to skillful and meticulous.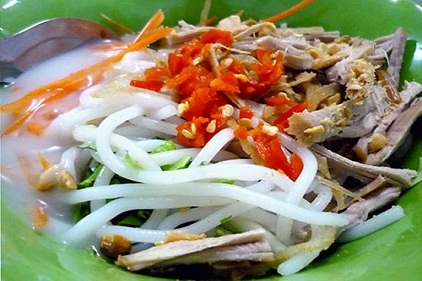 A cake plate tasty package consists silkworm silk pie, packaging, coconut. Banh tam bi Bac Lieu also added a few members dotted shumai help increase quality pie plate. Cakes served with compassion as coconut juice, fish sauce and vegetables. Coconut milk can add to customize individual taste preferences. Private sauce is just sour, spicy, salty, sweet, bold new increase. Maybe some chili seasoning to add bold spices. Also necessarily vegetables salad, basil, chopped cucumber and price. The main bar aroma of cabbage mingles and taste of coconut fat as stimulate more appetite for diners.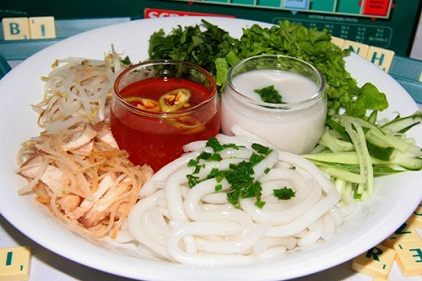 This silk pie is now only a few places such as Bac Lieu is also keeping the soul, the old original. The others were "variations" in many frills, but delicious, exotic, but people no longer enjoy a deep impression on traditional rustic dishes on.