Vung Tau has a long coastline with 5 beaches so seafood is very diversified as shrimp, crab, snail, lobster, sand crab, fish, etc. One of the most famous food related to seafood is lobster blood which is very unique and nutrition dish.
Lobster blood sounds quite strange but it is a tremendously attractive dish only in Vung Tau. It is very difficult to cook lobsters. Hence, lobster blood is a quite fussy dish.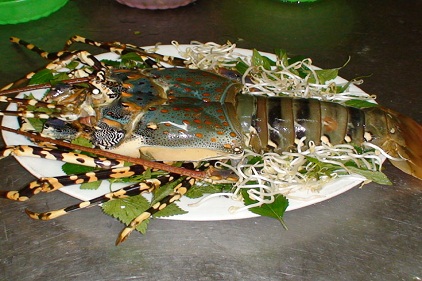 In Vung Tau lobster blood is often made from dragon lobster. With black stripes on the back, blue legs, shiny head, blood of dragon lobster is considered the most delicious.
To make the food, people have to select a 1kg lobster in a good living condition. Lobsters are cleaned off sand, then tightly folded, and cut into the nape of lobsters until its blood burst out. It is milky white, not brick-red as most people think.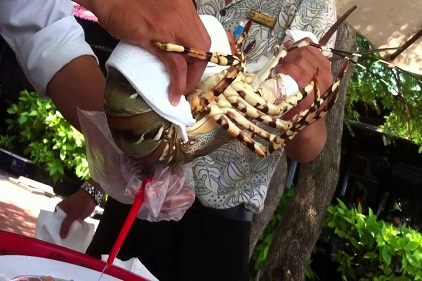 When the blood is solid, we can make the lobsters blood. In this dish, except from the dragon lobster blood, there is more and more meat from lobster pincers which are made and well-seasoned and added some minced vegetables including perilla, coriander. After that, adding some cilantro and roasted peanuts.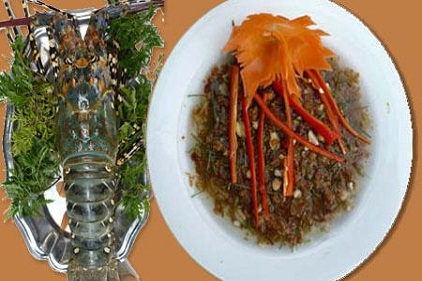 Lobster blood is served with baked rice paper, lettuce, green banana and slices of star fruits.