Cong Cake is a rustic and simple cake which is cheap but very delicious. If you have a chance to try cong cake once time, you can't forget the taste of this cake.
The cake is made predominantly from glutinous rice flour, wheat flour, shrimp and green beans. The rice flour after being stirred with warm water for around 20 minutes will be added to green beans, potatoes and pork together with spices and fried onion. Then you put shrimp in the mix with flour soaked in oil and fried until it turns golden brown.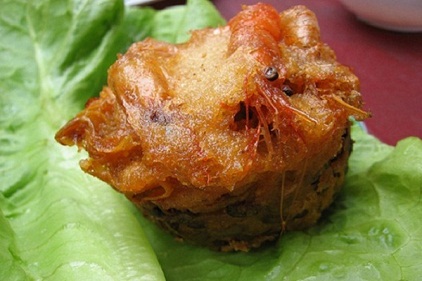 These ingredients are stuffed into a tube in the following order: flour mixture - green beans and meats - flour mixture.
Shrimp is put on top of the cake to enhance the taste and appearance. After that, the tube is fried until the flour becomes golden. The cake is especially tasty when fragrant and crispy. Diners will have a mouthwatering dish when the cake is served with brassica juncea together with many kinds of aromatic vegetables. Fish sauce mixed with sugar, chili, garlic and lemon will complete the delectability of the dish.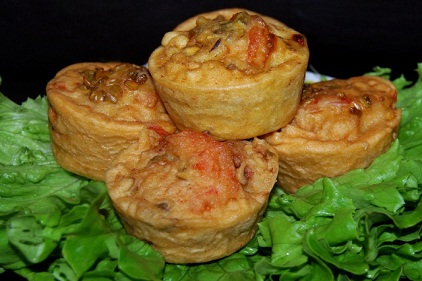 Cong Cake is sweet, crispy and aromatic together with fresh flavor of vegetables and the harmonious flavor of sweet, salty, sour and spicy in sauce will linger on the tip of your tongue.